Upcoming Shows!
---
About Bay Area Comics
Welcome to Bay Area Comics, your premier destination for top-notch comedy shows throughout the Bay Area.
We take pride in curating exceptional evenings of entertainment that span the region's vibrant locales. Our commitment to delivering quality laughter is matched only by the diversity of venues we partner with – from cozy cafes to spacious theaters, there's a show for every comedy lover.
With a finger on the pulse of local humor, we bring you performances that reflect the spirit and wit of the Bay. These shows aren't just about the punchlines; they're about crafting memorable experiences that resonate long after the laughter subsides.
Our passion for comedy and our dedication to creating memorable nights out are at the heart of everything we do. Join us on this journey of discovering the best comedic talents and embracing the joy of shared laughter. Explore our calendar of events and get ready to immerse yourself in the rich comedy tapestry of the Bay Area.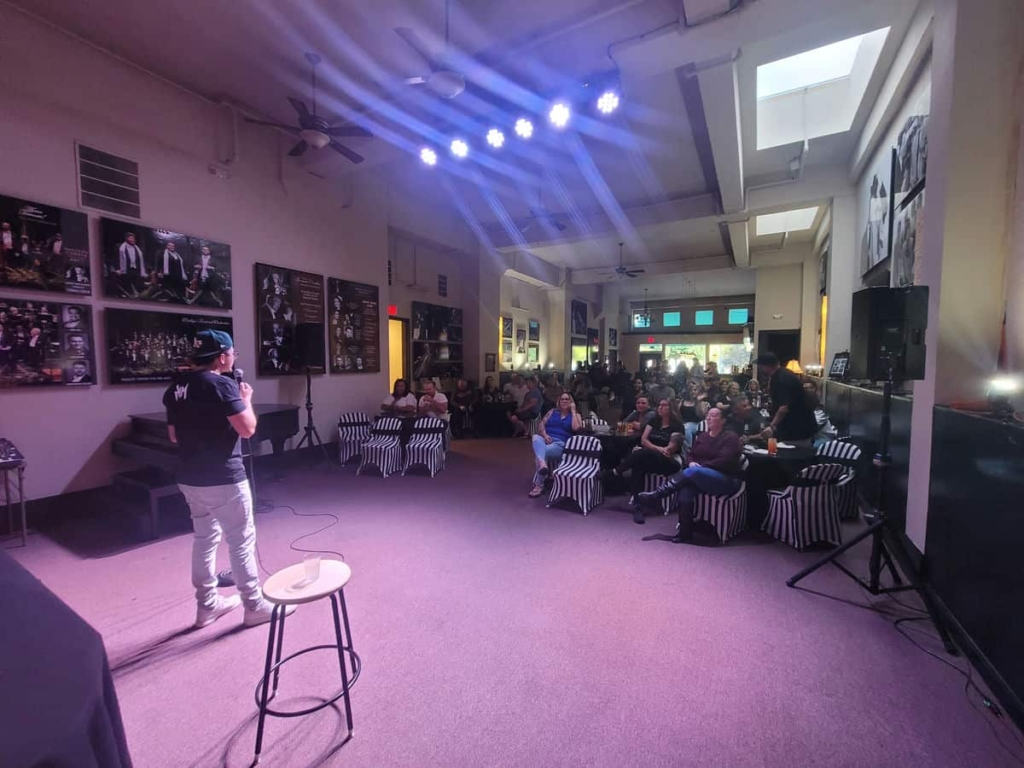 ---
Stay In the Loop: Show Updates & Free Tickets!
Join our exclusive list using the form below to stay ahead of the curve with our upcoming shows and for a shot at winning free tickets to future events. Rest easy knowing that your information is secure, won't be bombarded with constant emails, and will never be sold to anyone else.